At Harmony Health Centre we offer alternative healthcare, delivered in a collaborative, multidisciplinary clinic. We are a team of professional therapists, offering a range of disciplines to meet your needs.
We can offer you a choice of therapies, such as acupuncture, massage, physiotherapy, osteopathy, chiropractic care and counselling. Our goal is to work with you and your primary health care provider to deliver integrated care and treatment planning.
For appointment call: (902) 530-3460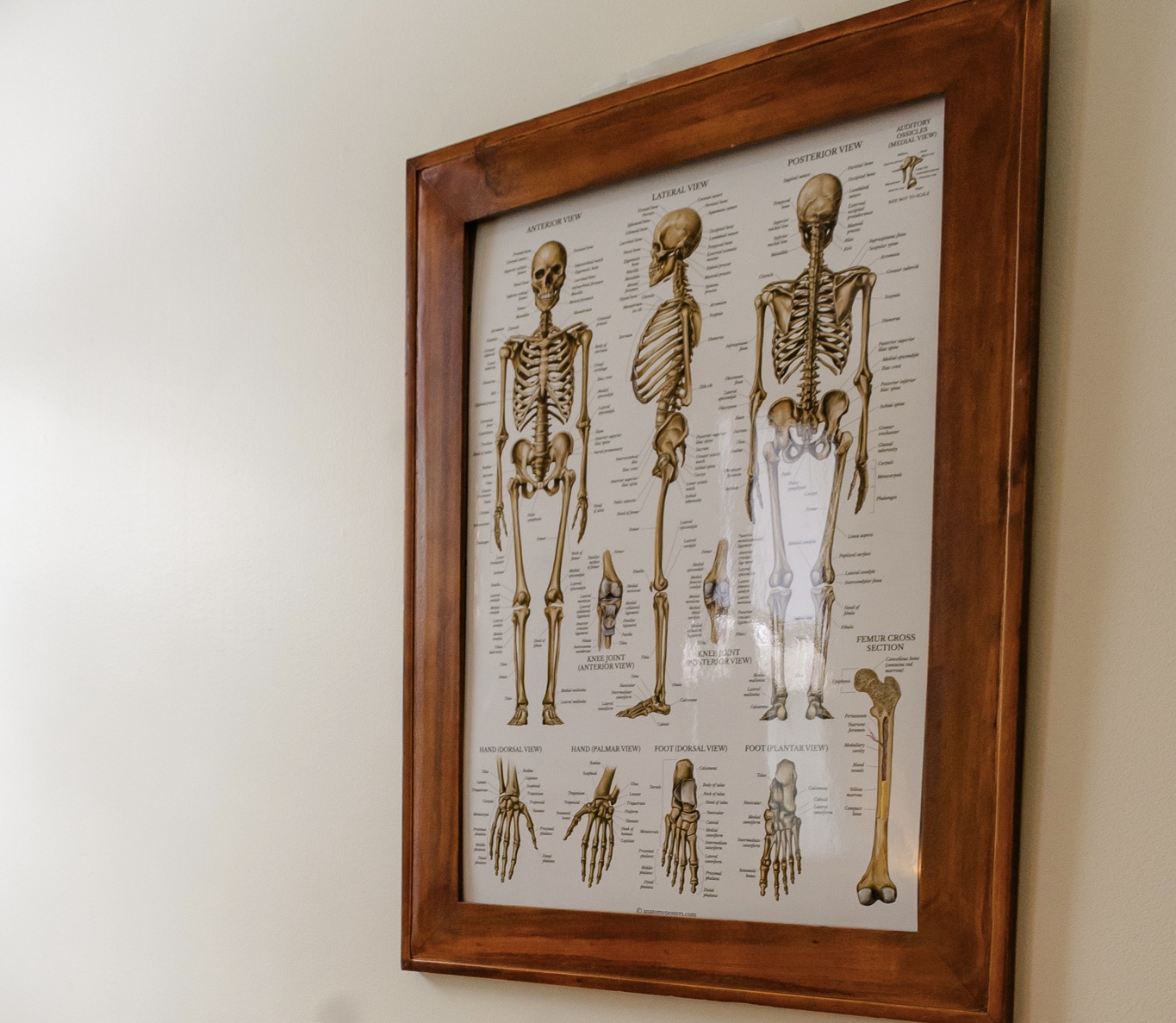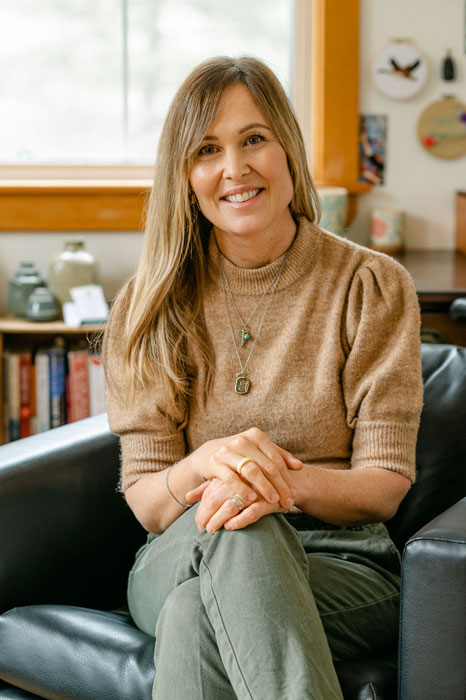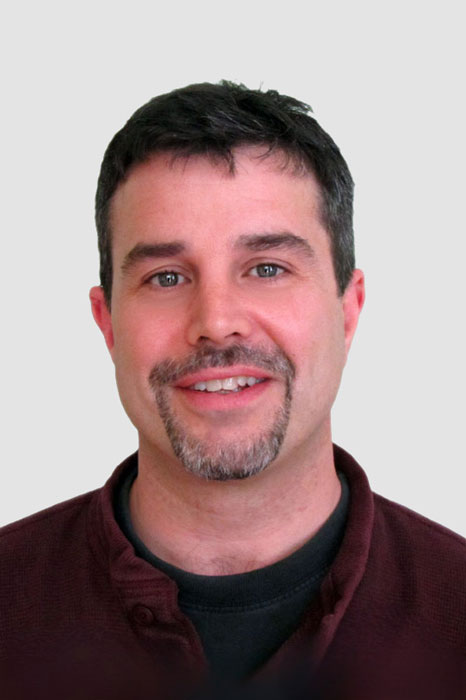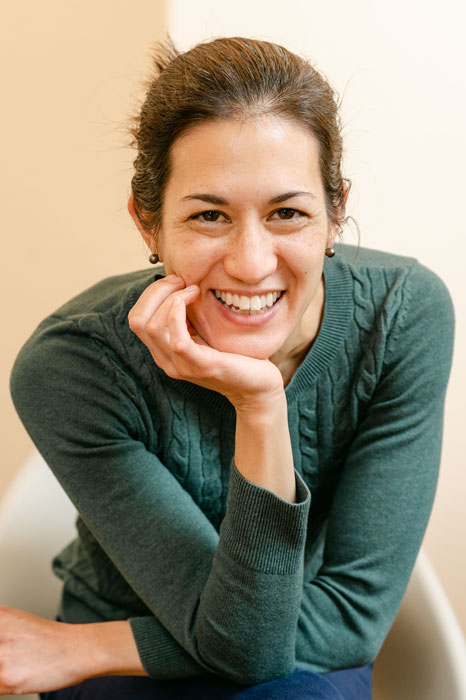 Jennifer Sparks, M.Ost
Osteopathic Manual Practitioner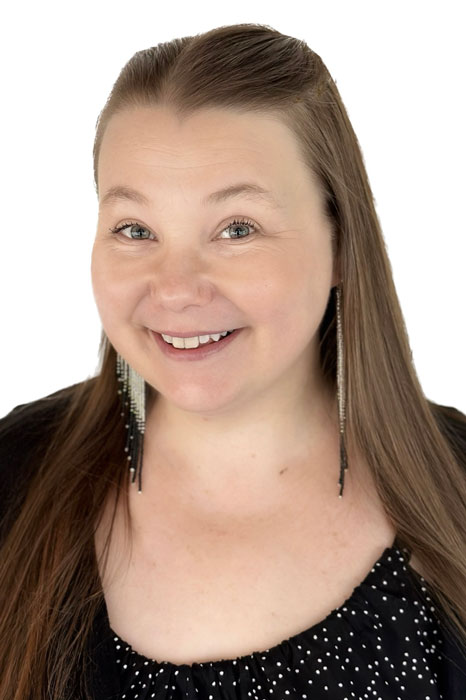 Tera Marshall, R.Ac./Dipl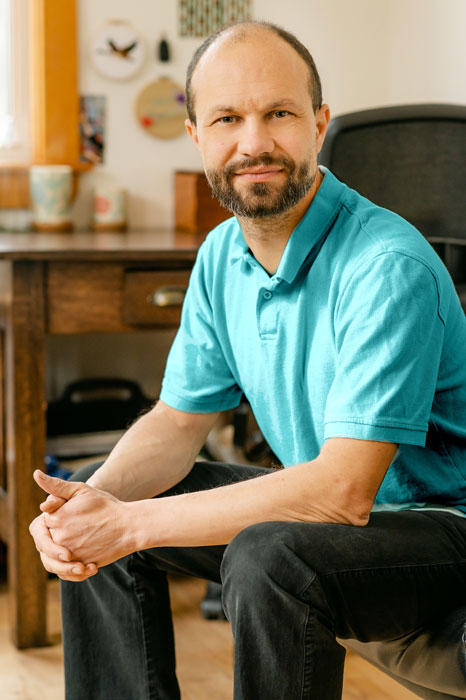 Oleg Schmalz, RMT, R.Ac
Massage Therapist, Acupuncturist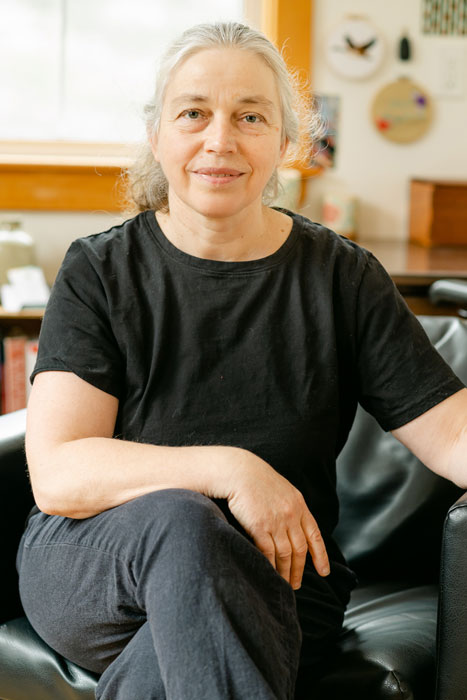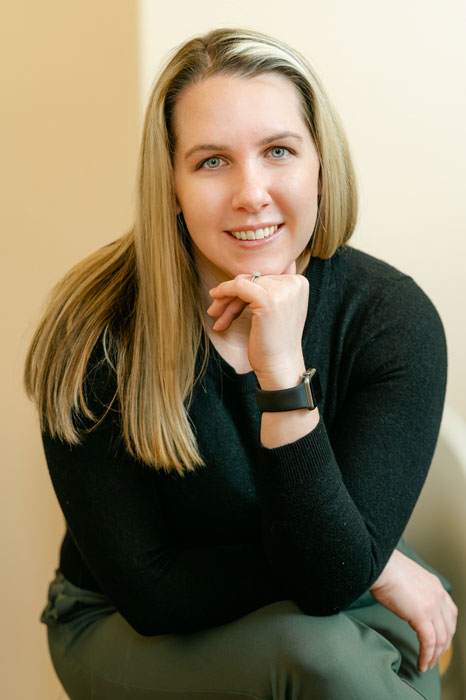 Dr. Jessica MacKinnon Dean
Doctor of Chiropractic Care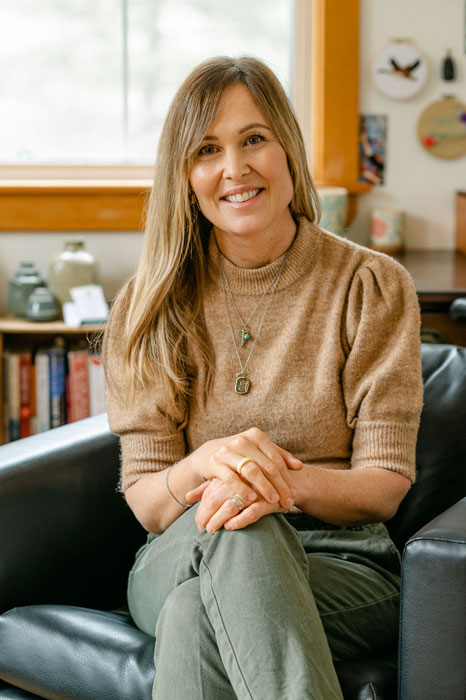 Jill Higgins, PT
Jill's career as a physiotherapist began in 1999 when she graduated from Dalhousie University, NS, with a Bachelor of Science, Physiotherapy.
Jill has a great appreciation for health and wellness and interest in the anatomy and physiology of the human body. Physiotherapy allows her to share her knowledge and help others improve their mobility, health and well-being. Jill's dedication to support clientele continues to grow and expand with ongoing learning and through collaborative care. 
Jill sees a client in terms of their whole being, integrating what is needed to facilitate pain relief, restore movement balance, and return to optimal function. She uses effective communication to help determine the cause of injury, pain or dysfunction. This can facilitate a change in any ongoing contributors to the dysfunction. 
Jill assesses the alignment and movement balance of the whole body to locate the root cause of dysfunction. Treatment aims to correct the dysfunction, alleviate symptoms of pain and inflammation, correct muscle and joint movement imbalances, improving overall well-being and functioning. 
Jill offers her services to all ages, treatments are one on one, using predominantly hands on techniques, exercise prescription and modalities when needed. 
Jill's services include:
Manual Therapy

Stretching and strengthening exercises

Muscle Balancing and Postural Reeducation

Chronic Pain Treatment

Headache Treatment

Herniated disc

Back and neck pain

Joint and muscle pain

Arthritis 

Spine care education

Soft tissue injury treatment 

Injury prevention
Jill has been a member of the Canadian Physiotherapy Association since 1999 and maintains her license through the Nova Scotia College of Physiotherapy.
Please note Jill is unable to accommodate new clients at this time.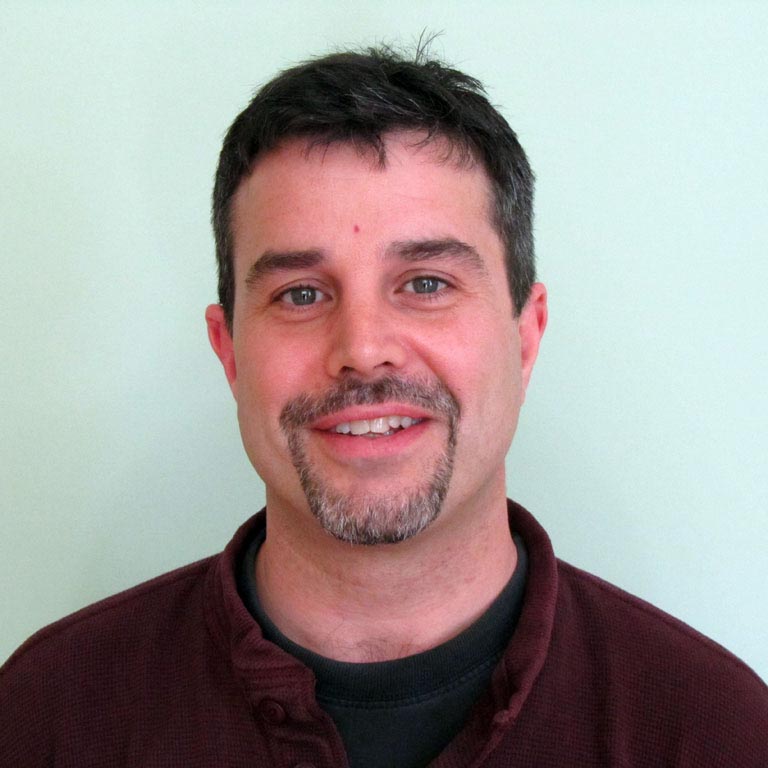 Michael Ross, MSW RSW
I have been working full time as a psychotherapist since 1998 after coming from Annapolis Valley Health Services. I have been involved with Social Work since 1988 and specialize in Stress and Trauma recovery. Over the years I have researched, written about trauma and coordinated groups and community actions. In 1990 I spent 8 months in India. I worked with social workers who support women who have experienced violence, rape and torture. I stayed at a women's shelter for many months working with some of the women's husbands and speaking to women regarding the differences between western and eastern culture re: trauma. At that time, I also witnessed extreme poverty, neglect and abuse especially while volunteering at Mother Theresa's home for the dying in Calcutta. In 1998 I was part of a group in auditing the first domestic violence court in Ottawa, Ontario. In 2005 I was in Colombia, South America involved in trauma recovery work with those experiencing torture, kidnapping, violence, death threats and the destruction of basic human rights. I am a Registered Social Worker and trained in numerous approaches to Mental Health and trauma recovery work.
I work primarily with adults, teens, families and groups. I work with those who experience extreme stress, trauma and loss, anxiety, depression and other mental health concerns.
My specialties include:
-Prolonged Exposure Therapy for Post Traumatic Stress Disorder: Emotional Processing of Traumatic Experiences
-Stress/Trauma, abuse and torture recovery specialist
-Cognitive Behavioral Therapy
-Dialectical Behaviour Therapy (DBT)
-Acceptance Commitment Therapy
-Suicide and homicide prevention
-Crisis intervention-early response, critical incident stress management and bereavement counseling skills
-Case management, assessment, advocacy and broker skills
-Education/awareness, training and prevention experience
-Extensive knowledge and experience in community development
-Marital, family, group and community presentation/facilitation
-Certified in auricular acupuncture and Ericsonian medical hypnosis, meditation
-Knowledge of both internal and external community resources
-Experienced in community health and substance abuse issues (harm reduction/relapse prevention)
-Mindfulness Meditation
-Numerous other psychotherapeutic and counselling approaches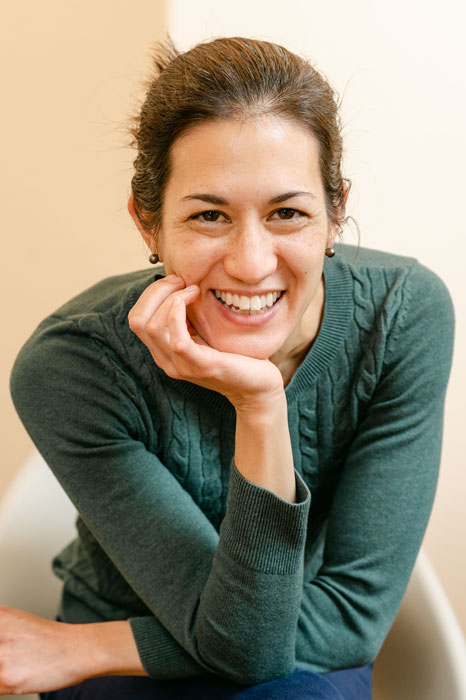 Jennifer Sparks (M.Ost)
I am an osteopathic manual practitioner at Harmony Health Centre, Bridgewater. I help people to recover from and manage short- and long-term pain and dysfunction, whether it results from an acute injury, surgery, or from factors of everyday life.
Osteopathy is a fascinating approach to healthcare that I was drawn to for its common sense approach: that the physical, physiological (the 'inside' functions of the body) and psychological health of a person are all interlinked. I love working with my hands, and enjoy the challenge of problem-solving with patients to come to a solution. I believe that having an understanding of how the body works can help people to better deal with pain and injury, and therefore listening carefully to patients, sharing explanations, and education are an important part of appointments.
Osteopaths use touch, physical manipulation, stretching and other hands-on techniques to relieve muscle tension, improve blood, lymph and nerve supply to tissues, increase joint mobility, and assist the body's own healing mechanisms.
Since osteopathic treatment involves physical examination and touch, you may be asked to remove some clothing for the purposes of effective treatment.  Shorts (loose or soft enough to allow movement) can be very helpful, as is a camisole or sleeveless top if you would rather not be in your underwear.  We also have shorts available to borrow.
I am UK trained and UK regulated having graduated with distinction in 2013 from the British School of Osteopathy (London, England), where I underwent a broad and thorough clinical education. Since graduating I have been further expanding and deepening my skills and knowledge by taking post-graduate courses in a range of subjects. I have lived and worked as an osteopath in Lunenburg County since 2013.
I enjoy working at Harmony Health Centre because we are able to offer a multidisciplinary, collaborative approach to provide comprehensive, personalised care. It's so interesting to learn from my colleagues to enhance my understanding of how the body works.
Memberships/Affiliations
I am a member in good standing of the following:
Nova Scotia Association of Osteopaths
Ontario Association of Osteopathic Manual Practitioners
General Osteopathic Council of the UK and Northern Ireland
Please note: I am not an osteopathic physician, doctor of osteopathy, nor a member of the Nova Scotia College of Physicians and Surgeons.
Please note Jennifer is unable to accommodate new clients at this time.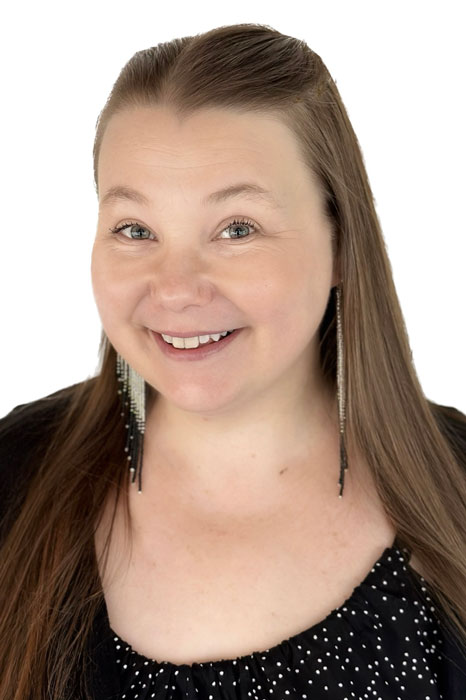 Carole Potter
Carole is an experienced acupuncturist who has been in practice at Harmony Health Centre for almost a decade after working briefly in Halifax prior to moving home to the South Shore, Nova Scotia in 2012.
Her belief is that every individual has the ability to listen to their body and permit their body to learn to heal from within.
Carole has a sincere passion for the well-being of all and in practicing an evidence-based approach has been successfully helping people accomplish this within the scope of Acupuncture and Traditional Chinese Medicine for many years. Acupuncture has the ability to awaken the body/mind, seek the imbalance and create a balanced and harmonious ebb and flow.
After receiving life changing acupuncture treatments herself in Vancouver in the 1990's and then having the enriching experience of living in Liaoning Province of China for 4 years, she has acquired the unique experiences learning within the Chinese culture in the very birth place of this medicine – China! Carole became an avid member of the Taiji (Tai Chi) community studying multiple disciplines such as Medical Qi Gong, Taiji quan and Taiji dao and jian (sword and knife), and competed nationally in Qingdao province, winning a gold medal in Tai Ji Quan 42 form and a silver medal in sword form. One area of focus was spent learning the art of inner strength and healing through medical qi gong.
Carole has embraced the traditional and philosophical components to create a method of breaking the patterns of illness ingrained in the body by using compassion and wisdom to empower patients along their healing journey. She is motivated by the positive changes she witnesses in people as they continue on their path to wellness and very much looks forward to working on the path of healing with you.
The importance of the most natural state of all aspects of physical, mental and emotional health have led her to complete a 2 year intensive (3 yr equivalent) Diploma Program in Acupuncture and Traditional Chinese Medicine (TCM) at the Canadian College of Acupuncture and TCM. Carole is looking to pursue her Doctorate of Traditional Chinese Medicine and continuing to serve her community in a supportive, educational, and holistic approach.
Tera Marshall
Have you ever felt like you were never good at anything, floating from job to job, never truly connecting anywhere but knowing deep within, you were meant for something that really made a difference? That's exactly how Tera Marshall felt prior to starting her career in Chinese Medicine. When attending acupuncture school and learning Five Element Theory, something just clicked, and it became glaringly obvious why none of the other paths in life panned out. This is her passion and life's work. Completely drawn in to the ancient teachings and the mystery of life force energy, Qi, Tera quickly made connections to the natural world and the body. Qi like a flowing river can get backed up and create stagnancy, causing symptoms of pain and disease. Free-flowing rivers are important for humans and the environment alike. With conscious use of breath, intention, and a few acupuncture needles, Qi flow can be opened and the imbalance brought back into harmony. Knowing this compelled Tera to advocate for this ancient teaching and find new ways to deepen her understanding.
To strengthen her knowledge and sense of Qi, Tera furthered her studies in energy healing as a Reiki Practitioner, participated in breathwork classes, hosted and attended meditations, worked with Chakra balancing, immersed herself in the wisdom of the Gene Keys based on the I Ching, and journeyed deep into the work of Esoteric Acupuncture. From this, she's developed a highly intuitive and tender approach to her practice devoted to giving her clients an empowered path back to wholeness.
Tera now offers PandoraStar Light Therapy sessions – you can find out more about this therapy via this link.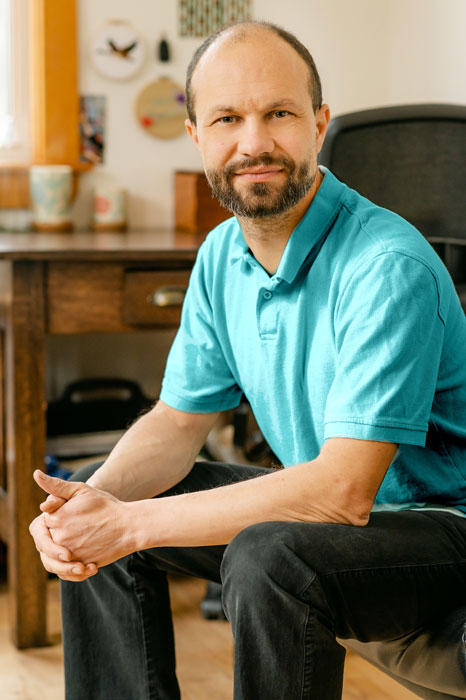 Oleg Schmalz
Originally born in Asia, I was early exposed to Traditional Chinese Medicine (TCM), growing up in the western world (Germany) I missed this wholistic and natural way of healing. Having moved to Canada with my wife and three children in 2015 I could focus to engage and develop into my sincere interest of studying Medicine at the Calgary College of Traditional Chinese Medicine and Acupuncture. 
I have achieved two diplomas at this college: massage and TCM / acupuncture. My biggest gain from the school was to see how herbs, massage, acupuncture and reflexology have impact and effect on patients. Treating the root and not only the symptoms was always important to me.
In 2021, having now four children, we moved to Nova Scotia to have a balanced life working on our homestead and helping others as a health practitioner. I offer Massage Therapy, TCM and Acupuncture. I am looking forward to working with you.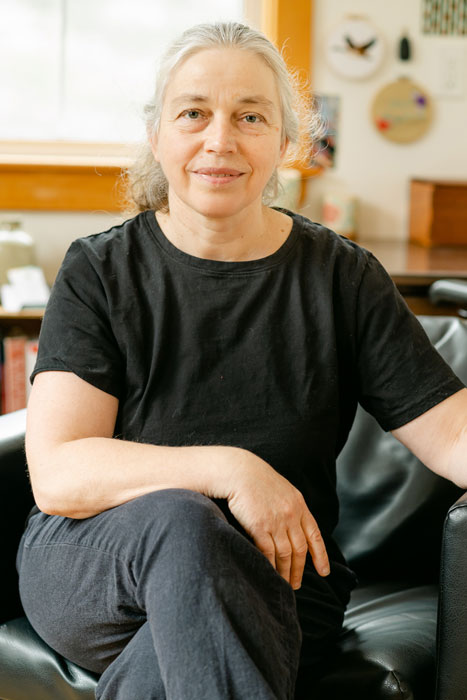 Silvia Lange
Massage is a later career choice for Silvia, which she embarked on as she is fascinated by the results massage creates for people of all ages and conditions. 
After graduating in 2018 from the Canadian College of Massage and Hydrotherapy she has continued to expand her knowledge, completing training in Manual Lymph Drainage Level  II – applied Manual Lymph Drainage certifications.
Silvia's desire to learn more about the body has led her to the world of fascia.  She has an understanding of the body, that doesn't look at the local pain only, but sees the body as a whole. Silvia believes that with applied massage techniques the muscle and fascia trains in our body can be encouraged to work better and give us more mobility and wellbeing.
Silvia received additional training in hot stone and cupping techniques.  She specializes in treatments for tension and headache, tightness and stiffness in neck, shoulders, arms and hands, as well as scar work to increase mobility and lymph drainage after surgeries and accidents. 
Working with clients of all ages, she especially loves working with older clients to keep them moving and independent. She is a member in good standing with MTANS
Please note due to her schedule Silvia is unable to accommodate new clients.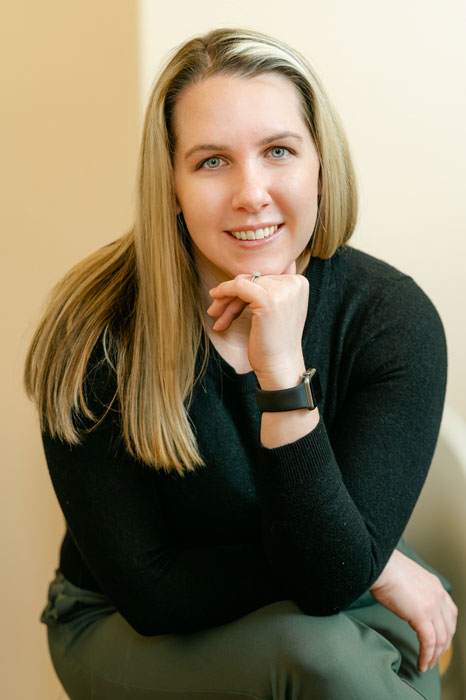 Jessica MacKinnon
Dr. Jessica MacKinnon-Dean is an evidence-based chiropractor and graduate of Northeast College of Health Sciences (formally New York Chiropractic College).
Dr. Jess knew from an early age that she was destined to work in the healthcare field, specifically one that would allow her to work with patients in a hands-on capacity. She attended Dalhousie University where she received a Bachelor of Science in Kinesiology degree; this is where she discovered her passion for learning about and understanding the human body. This passion combined with her desire to directly treat patients led her into the chiropractic profession.
Dr. Jess is a member in good standing with the Canadian Chiropractic Association and Nova Scotia College of Chiropractors.
Dr. Jess uses a variety of treatment options to manage conditions such as back pain, neck pain, headaches, sciatica and more for patients of all ages. Chiropractic care is a safe and effective option for relief of pregnancy-related pain, which is something that Dr. Jess has recently experienced firsthand. As a new mom, she also has a special interest in treating babies and children.
In her free time, Dr. Jess enjoys trail walks with her puppy, as well as visiting local coffee shops. She also loves swimming and skating at the LCLC with her family.
Dr. Jess is so excited to join the team at Harmony Health Centre and begin treating patients in her hometown of Bridgewater!
complete the contact form below or call to book your appointment
We provide collaborative health care to restore and promote physical, mental and emotional wellbeing
1153 King Street, Bridgewater, NS, B4V 1C3